PRESENCE
Join us tonight June 28th at The Phatory for a world music mash up off for Suzan Batu from 6 - 8:00 p.m. This is the last chance to see the show.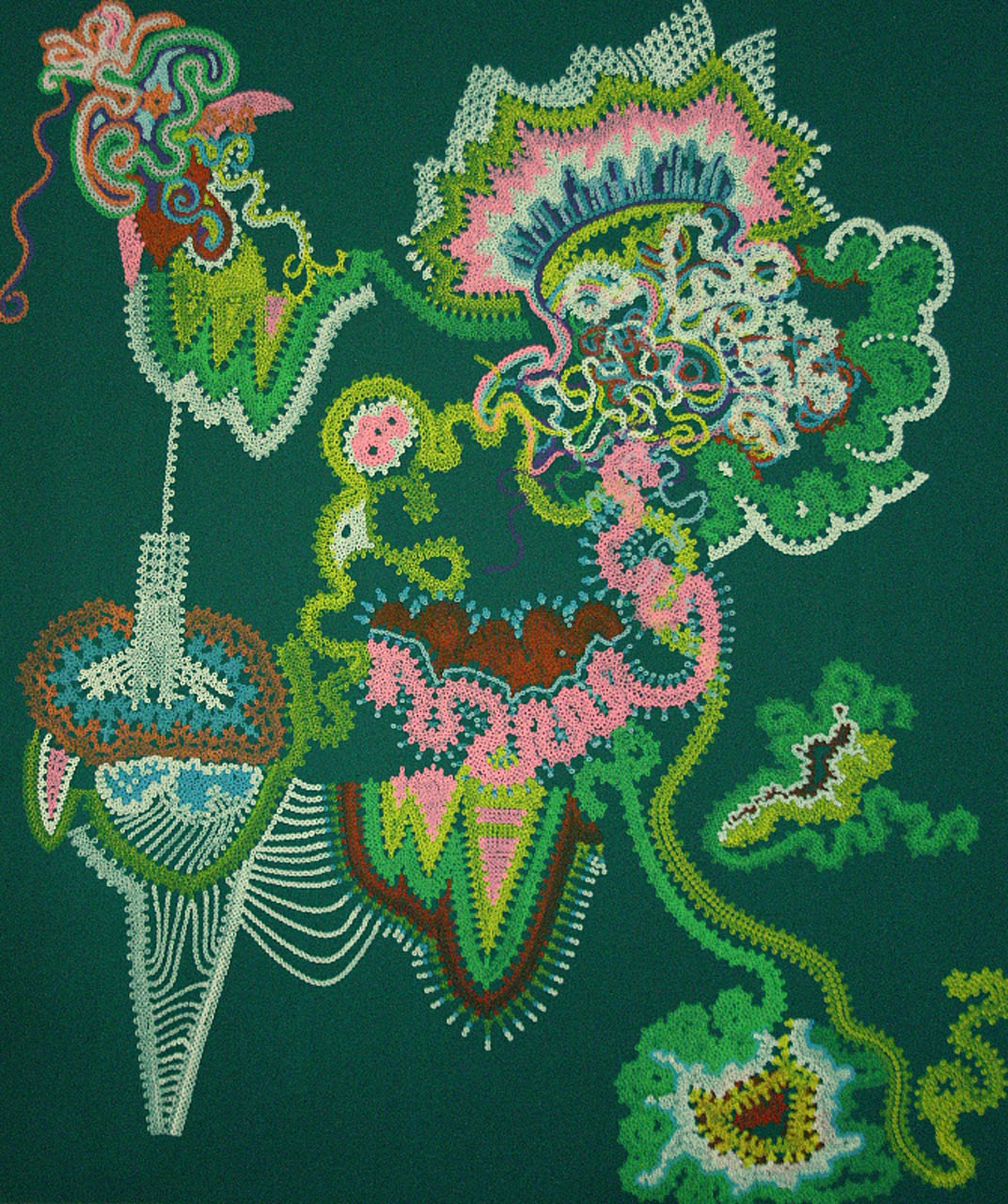 For this exhibit Batu's paintings reference needlework design as a metaphorical device by which the stitch becomes something greater than itself - as each mark attempts to anchor a "presence" in the particular while giving forth a spiritual resonance on the whole. Tiny forms assemble and float across fields of vibrant color - spontaneously generating thoughtscapes for the mind to ponder and the eye to follow.

Batu received her BFA at the California School of the Arts and her MFA at City University of New York, Brooklyn College. She also has a degree in translation from the University of Graz, Austria. She routinely exhibits work abroad and in the USA and divides her time between Istanbul and New York.