Walter Fields - MATURE DEBTS
July 2, 2011
The Phatory llc is pleased to announce an exhibition of selected works by Walter Fields that opens Tuesday, August 2, 2011 at 8:00 – 10:00. The gallery is open Tuesdays - Saturdays from 7 – 10 PM and by appointment until the show ends September 3rd, 2010.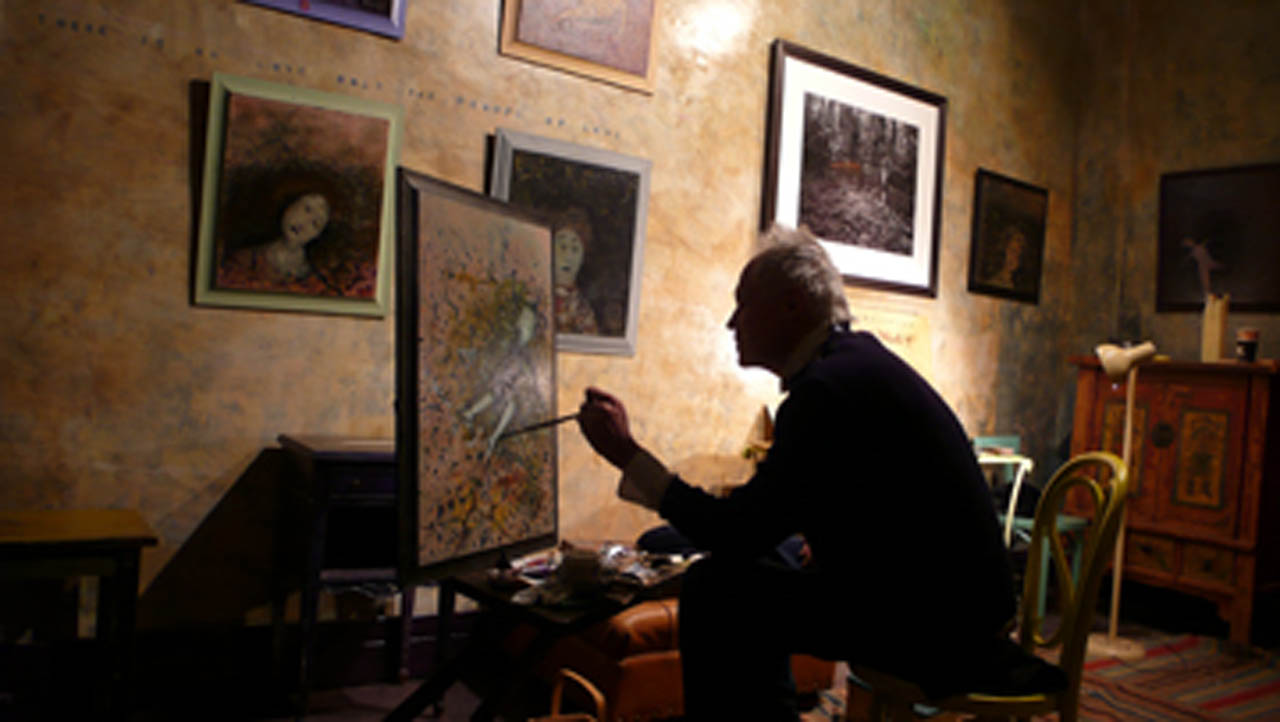 "Modernism" holds no charms for me. Depth of field is all important. Ryder, Vuillard, Joseph Decker, Raphael Peale, Gustave Moreau, I count among my masters.
Walter Fields has been a loose canon in the art world since his arrival on the Postbeat art scene through his adherence to narrative content and figurative illusions. Never yielding to modernist dictates despite its popularity and domination of the cultural zeitgeist, Fields continues to spin visual poems that read like stills captured from the interiors of the imagination. Works in the current show include portraits of friends, historical icons and fabled landscapes that invite the mind to wonder and partake in the stories being told along the way.
Fields studied at the University of Wisconsin. He has taught at the National Academy School of Fine Arts and is the Director of Jacklight Gallery in the East Village. He lives and works in New York City.