Robert Fox - SIGHT SEEING
February 2, 2012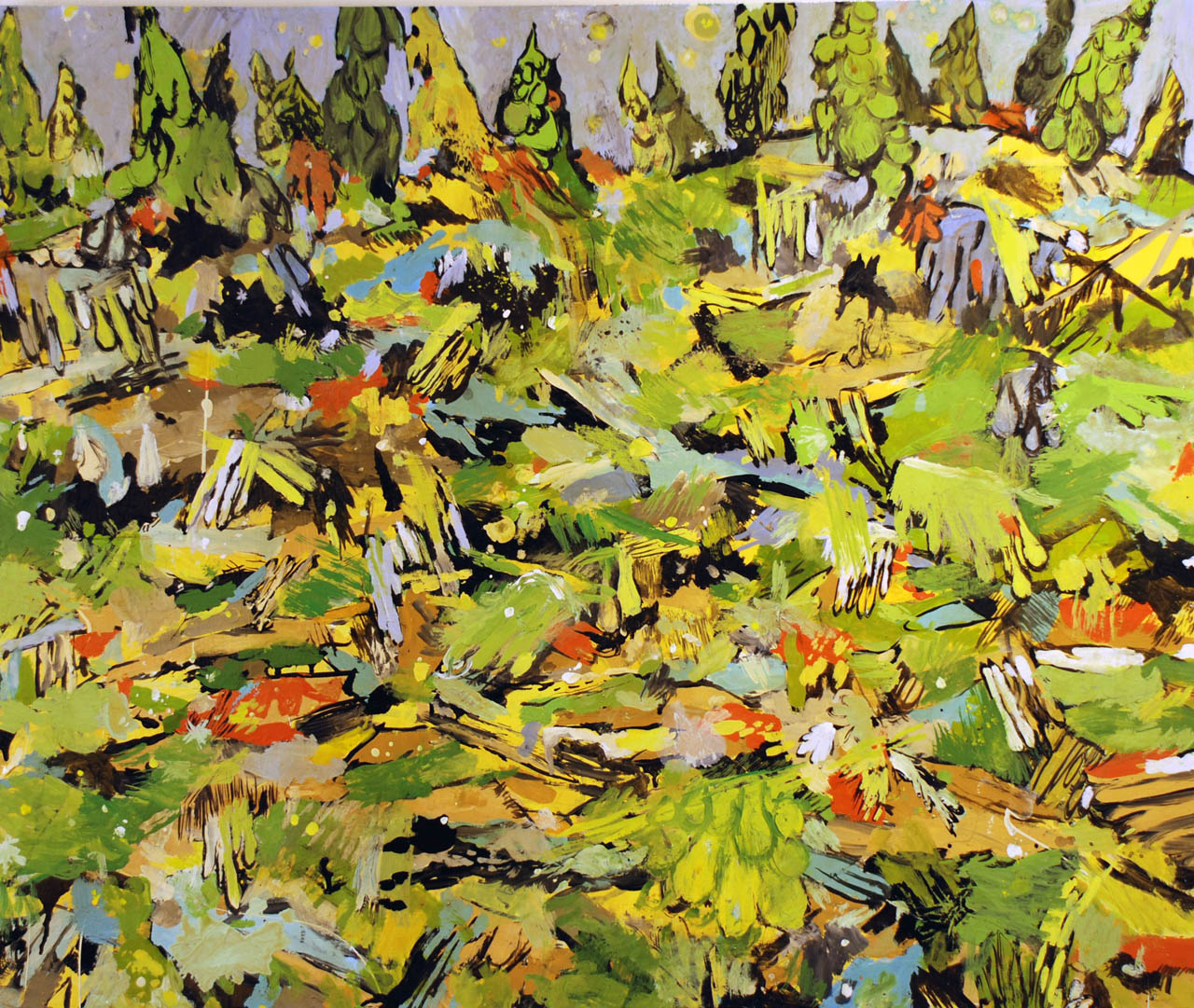 The Phatory is pleased to announce the installation of paintings by Robert Fox from February 4th to March 17th, 2012. An opening reception will be held on Friday, February 3, from 7 - 9:00.
Robert Fox
Robert Fox embarks in a new direction for his 2012 exhibition at The Phatory. With deft skill he adjusts the mind's telescope to a higher magnification so that the distance between the objects of his observations and his viewing position are collapsed to the point of abstraction. Compositional patterns of foliage, snow, ice, sky and lights evade instant recognition and provide new takes on the familiar. The ensuing shifts in perspectives open standard-issue imagery of Arctic terrain up for reconsideration at the juncture where the real and the imagine are at play.
Fox is a self-taught who resides year round in Fairbanks, Alaska, where the lifestyles and coping mechanisms of his fellow inhabitants continue to inspire his subject matter.