Charles McGill - TRAPPED
April 4, 2012
The Phatory is pleased to announce that "Trapped" an installation of works by Charles McGill is extended to Saturday, June 9th.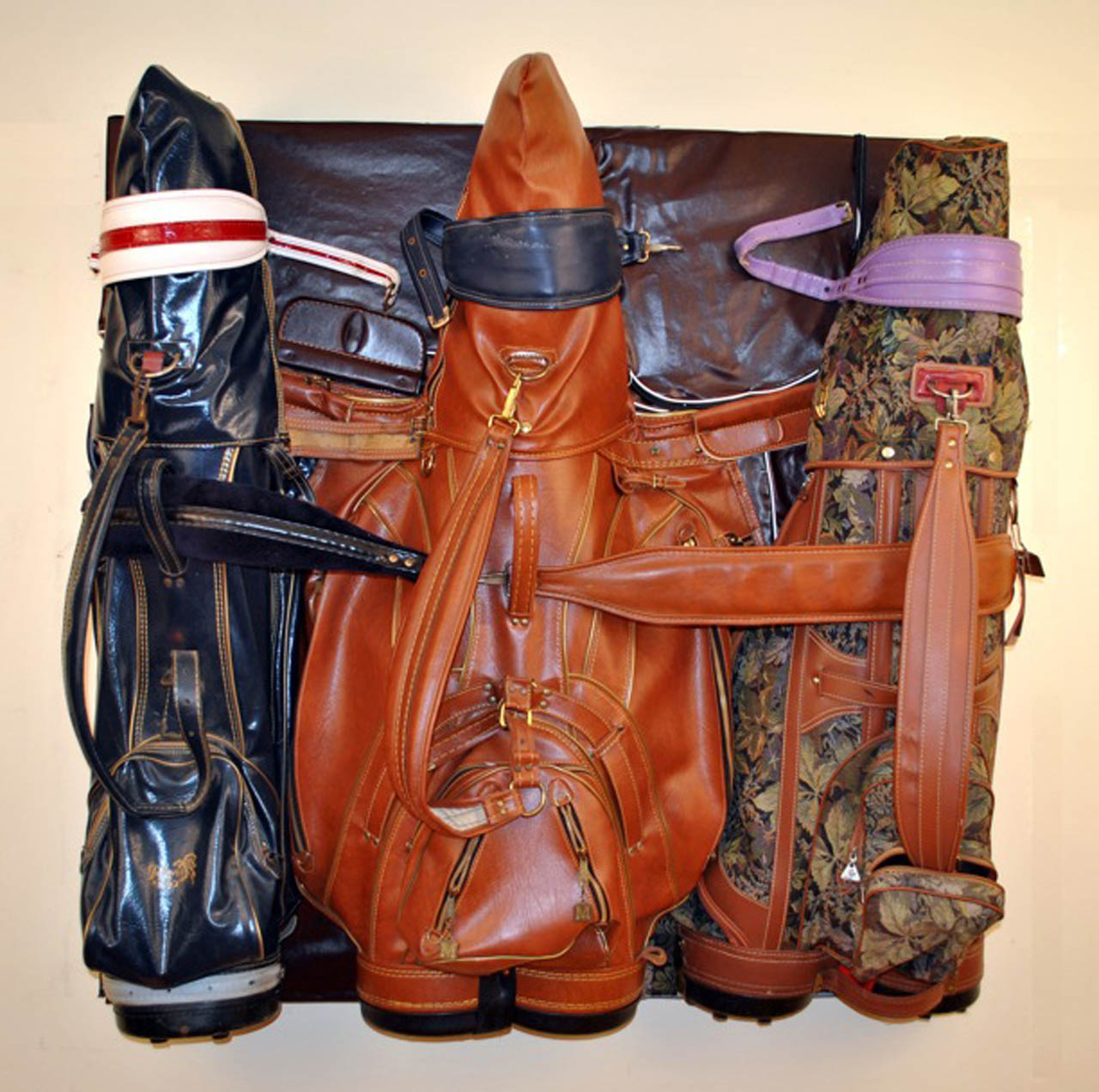 Charles McGill is long adept at constructing theaters of associations. He excels at turning the found object into provocative statements about race and representation that place viewers in a position to re-examine their own relationship to this aspect of American life. On view at The Phatory is a cross section of pieces from McGill's Skinned series that turn golf objects into narrative devices to reflect upon the "Black" experience and beyond. Golf bags taken apart and reconstructed in Chamberlain-like fashion turn into 3D versions of Philip Guston's Klan images. Leather and metal form surprising sinister and sometime comic figures. Each elicits an array of competing interpretations that cause viewers to wonder if under these garbs lay perpetrators in wait or victims smothered inside.
In addition to writing, performing and actively exhibiting his work, McGill is an adjunct professor of painting and drawing at Norwalk Community College in Norwalk, Connecticut, and is an adjunct professor of drawing at Westchester Community College in Valhalla, New York. Charles lives and works out of Peekskill, New York.
[Artnet Review, May 2012] [Brooklyn Rail Review, May 2012] [Zing Magazine Review, April 2012]