Susan Batu - UNZIPPED
October 29, 2012
The Phatory is please to share an article about Suzan Batu's UNZIPPED show by Jill Conner in the latest online issue of "On-Verge" which can be found by clicking this link.
The Phatory is pleased to announce UNZIPPED an exhibition of works by Suzan Batu from November 10, 2012 to January 19, 2013.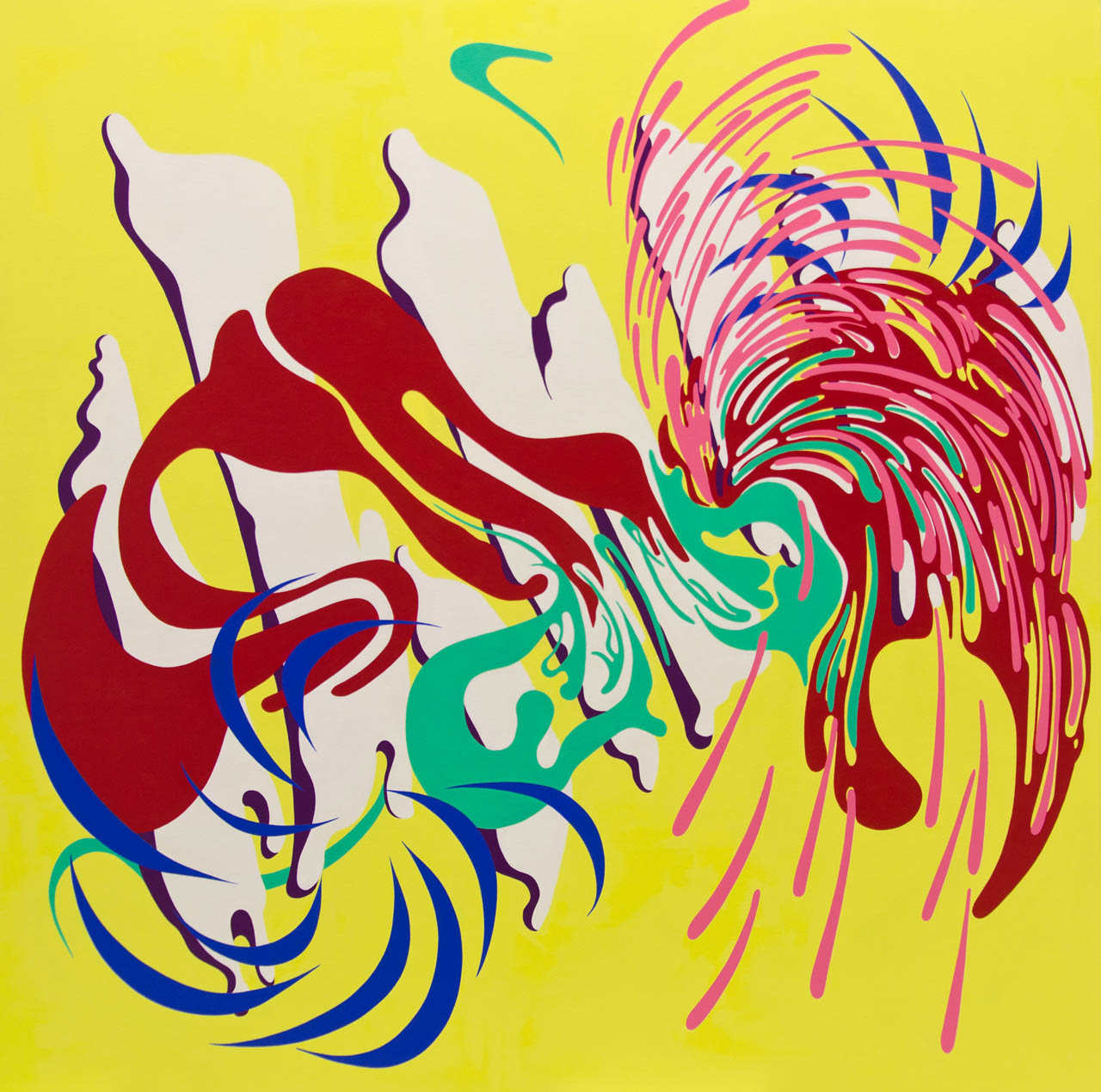 In this exhibit Batu presents a selection of new paintings and drawings that transform the arabesque from lyrical forms into densely layered traces with vibrant, juxtaposing colors that suggest physical movement. The artist continues to reflect on her Ottoman Turkish roots but now she renders sprays of color into compositions that allude to either still life or patterned plumes of feathers that suggest floral cockscombs. Here Batu moves the viewer into the growth of the calligraphic line and its expressive build-up. These pieces present lyrical gestures that function as the basis for the twists and torsions necessary to the movement of progress and proliferation that echo the fusion of the sacred with the commercial, a symbol of the balancing act that Turkey faces today. Link to more images.
Batu received her M.F.A. at Brooklyn College and her B.F.A. at the California College of the Arts in Oakland and later spent several years living in New York City, before returning to live and work in Istanbul as a contemporary artist. Her unique interpretations upon a legendary form of writing remind us that art and commerce once again thrive throughout the Middle East.