SALLY LELONG - Blue Psalm
January 1, 2015
The Phatory is pleased to announce BLUE PSALM an installation of artworks by Sally Lelong. The exhibit will run from January 17 thru February 28th, 2015. An opening reception will be held on Saturday January 17, from 5 – 7:00 p.m.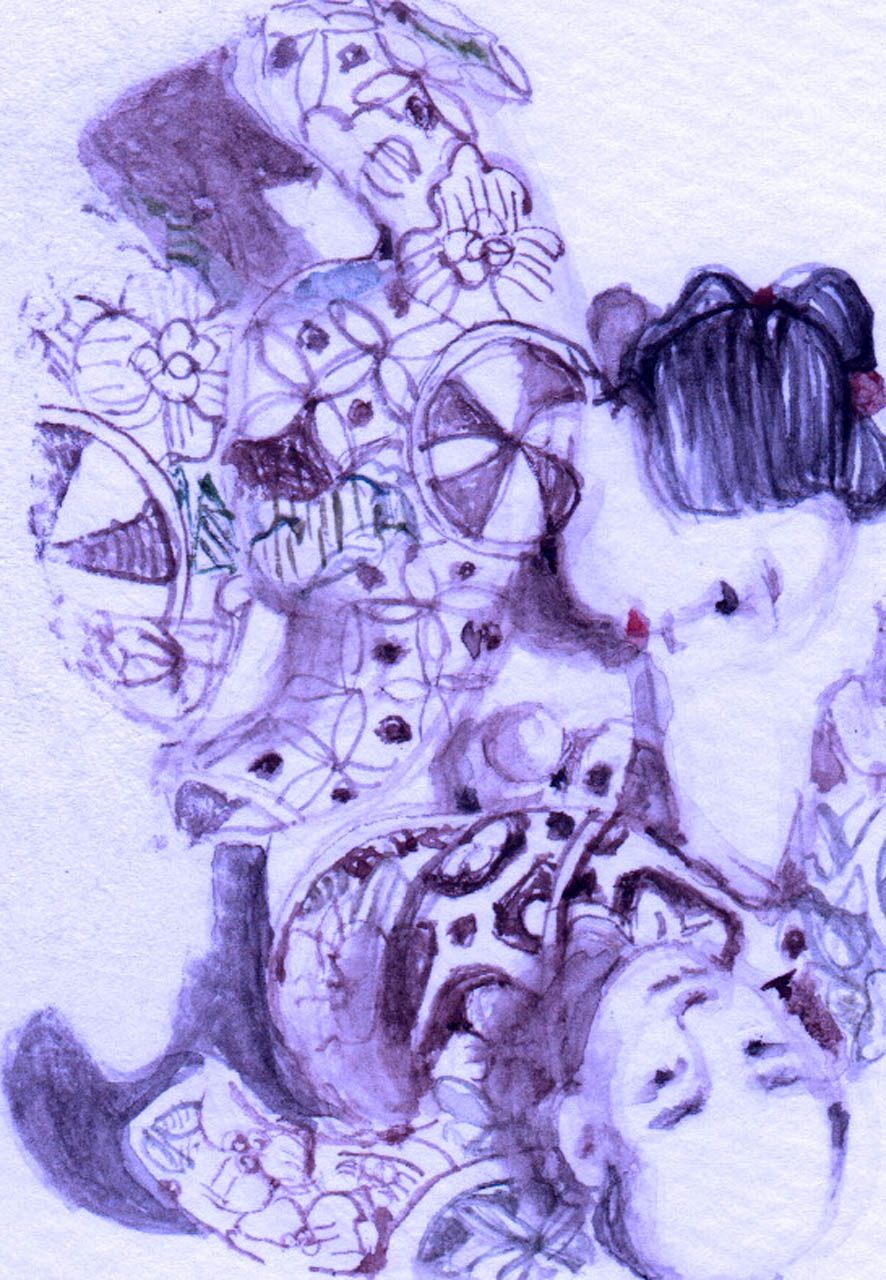 BLUE PSALM is a meditation on the mesmerizing allure of blue light, whose mysterious glow emanating through the door and window of the gallery draws the passerby to enter. Once inside visitors find themselves enveloped in a dimly lit dreamscape with Lelong's erotic miniature watercolors and small-scale sculptures placed amongst leaves and vines that wander across the gallery's walls and floor. Upon drawing near, each work beckons the viewer even closer and deepens the conversation underway.
Narrative has always been the driving force in Lelong's work and guides her use of whatever medium and material best embodies the narrative at hand. Lelong has exhibited her work in the United States and abroad since the 1970s. She is director of The Phatory, which she established in 2002.