Laurie Olinder - PAPER FALLS
June 3, 2015
The Phatory is pleased to announce an installation of works on paper by Laurie Olinder from June 10th through July 11th, 2015 with an artist reception to be held June 10th from 6 - 8:00 p.m.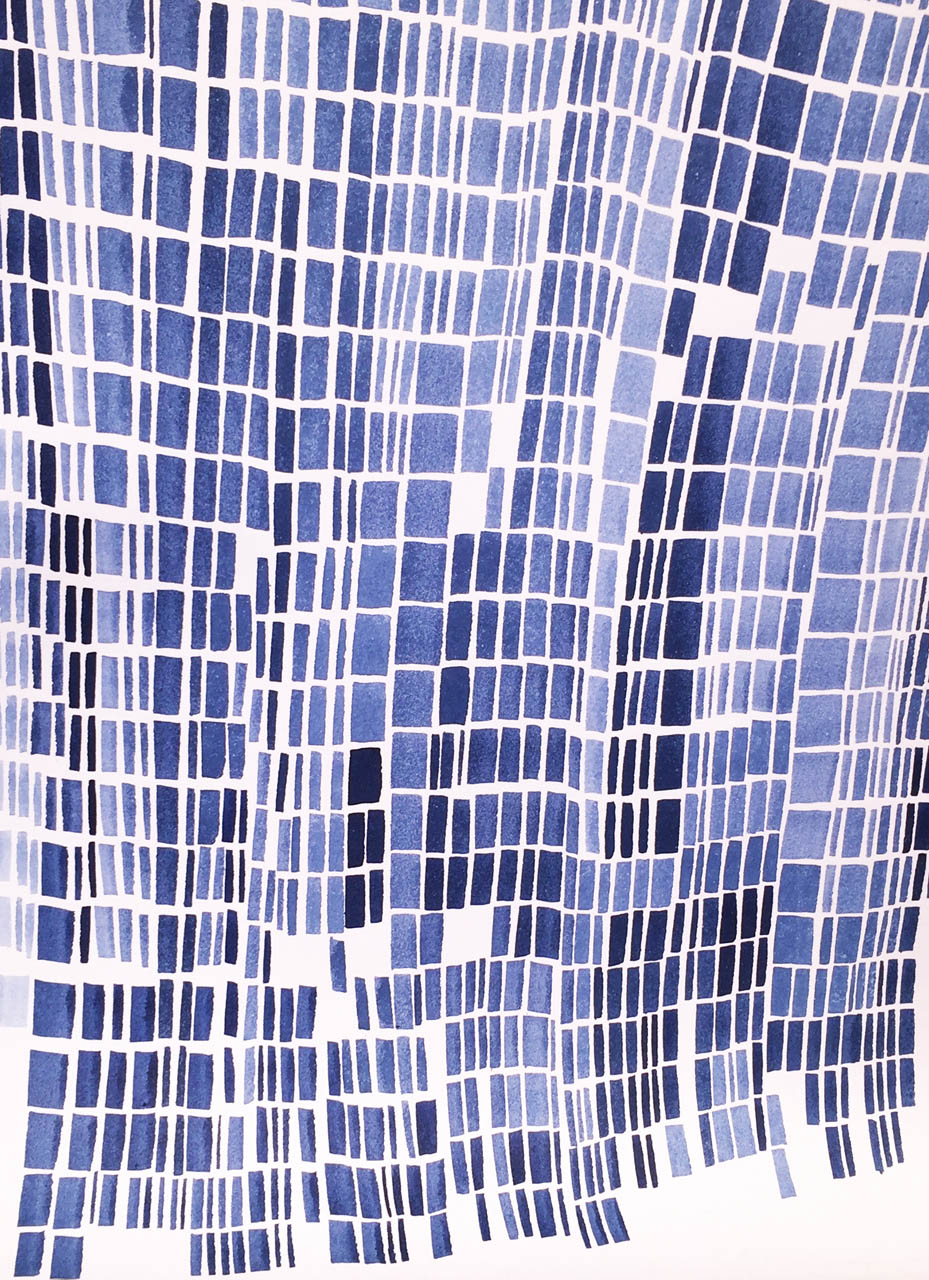 For this show, Olinder exhibits a series of thirteen abstract indigo ink drawings on six-foot rolls of paper, hung vertically. The imagery is at once micro and macro: made up of hundreds of small monochromatic blue squares of varying shades and intensity, the eye is at once drawn to the individual units, as well as to the organic shapes they form as the rows of squares organically flow down the scroll. Likewise, the paper rolls themselves, which are floated off the gallery walls, unfurl into the gallery space, curling slightly at the bottom, to create the impression of a clearing, surrounded by cascades. From mark, to page, to environment, Olinder has developed a fascinating interplay between the sum and its parts.
As an award winning multimedia designer, painter and photographer, Olinder work has presented work in a variety of venues around the world including BAM, Barbican, Carnegie Hall, Lincoln Center, and Walt Disney Concert Hall.