Elizabeth Tisdale
November 26, 2016
The Phatory is pleased to announce an exhibition of works by Elizabeth Tisdale from December 10, 2016 through January 7, 2017 with an artist reception to be held Saturday, December 10th, from 6 - 8:00 p.m.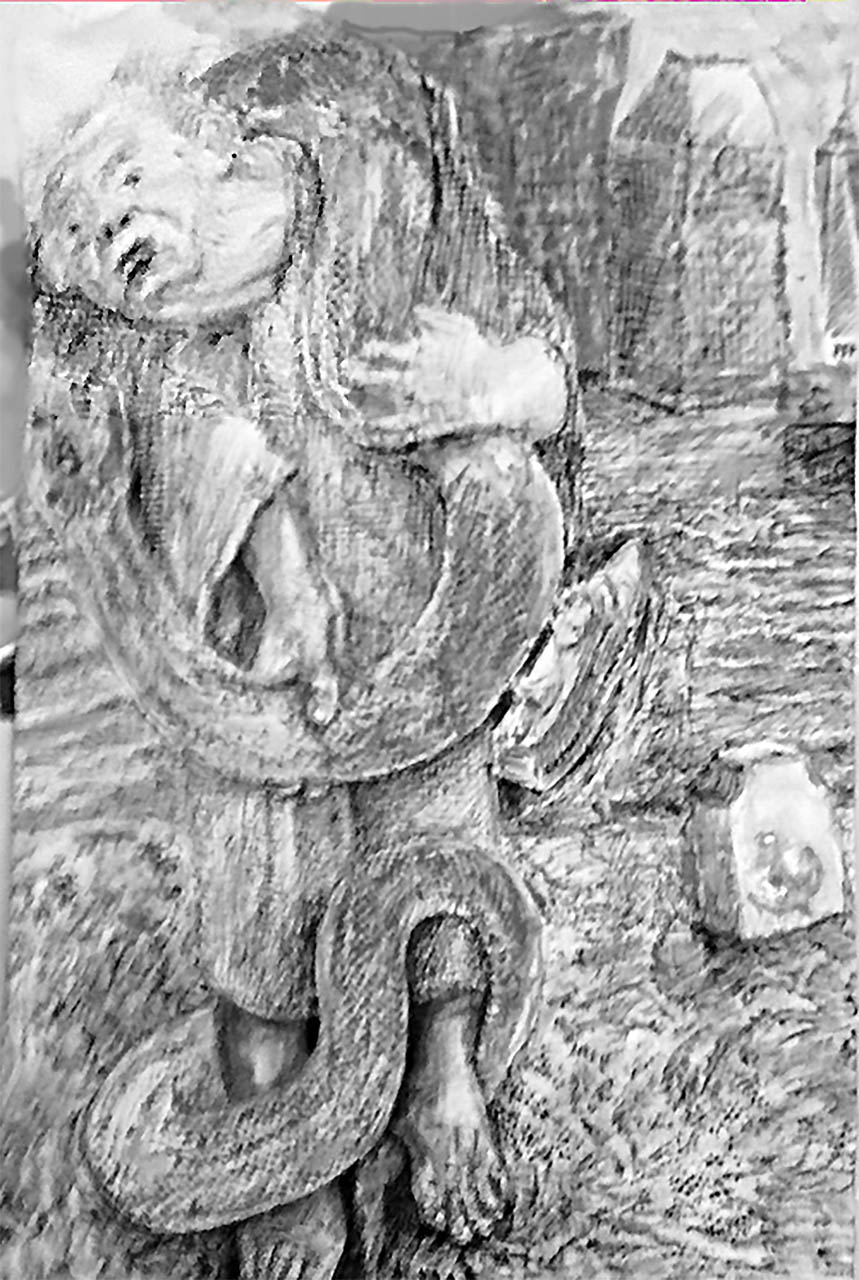 For this show, Tisdale continues to document dream vistas, and the citizens thereof on muslin and paper. Unstable marks and exaggerated features in her dramatis personae lend a hyperbolic aspect to these works. One looks forward to being introduced to each player in these stuttering narratives for the pleasure of seeing how aptly Tisdale captures fragments of the familiar and even mundane details of these lives caught in implausible and at times cataclysmic events.
Elizabeth Tisdale was born in New England, and spent her childhood in various parts of that region. She graduated from School of Visual Arts in 1978 followed by a residency in 1984 at New York Studio School courtesy of the Ford Foundation. She has been an active participant in the Downtown art scene ever since. For the past five years Tisdale has been the fortunate beneficiary of an artist's residency at Chashama workspace program first located in West Harlem and currently in Midtown Manhattan.