Robert Schatz - Arabesques
January 10, 2016
The The Phatory LLC is pleased an installation of paintings and sculptures by Robert Schatz. The exhibition opens on January 14 and will run through February 25, with an artist reception held on Saturday, January 14, between 6 and 8:00 p.m.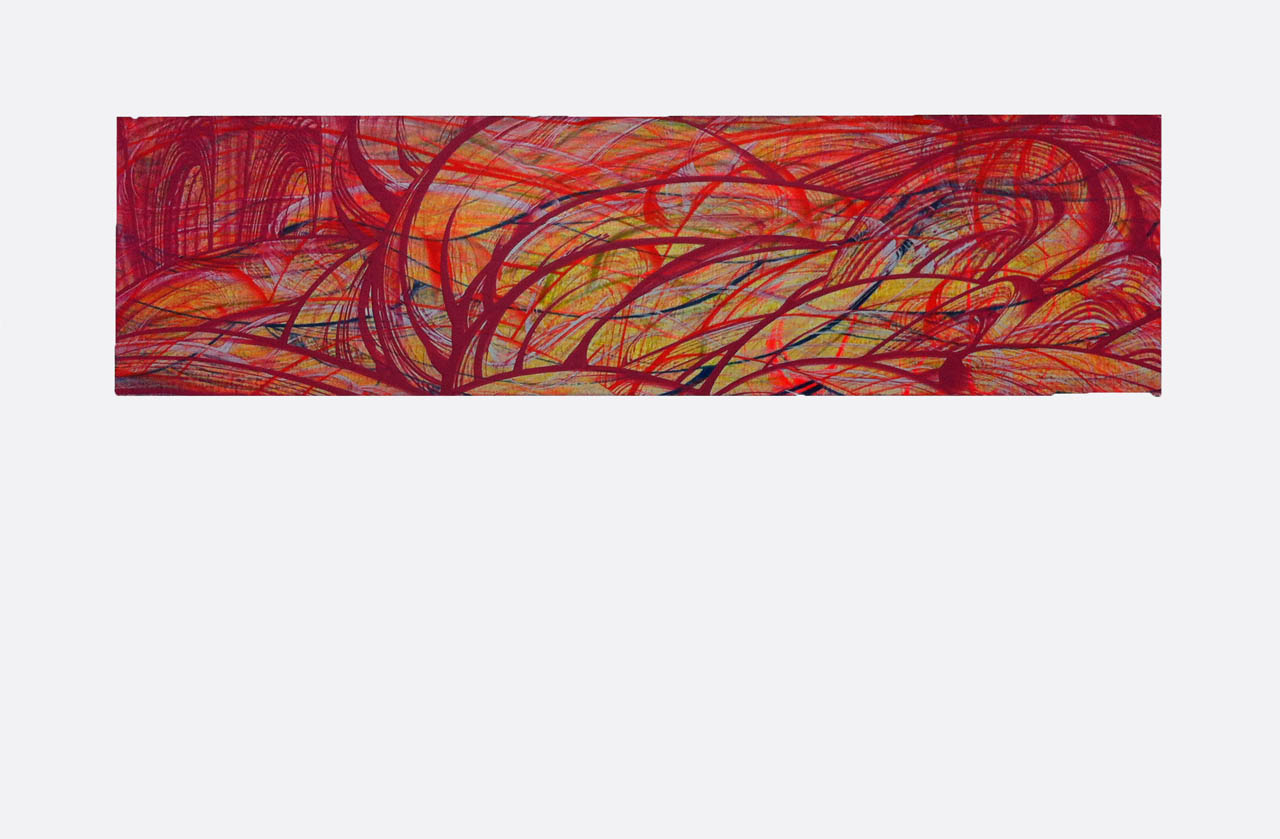 Though this is a show of paintings, the fluid flow of Schatz's imagery shares a kinship to the arabesque lettering of graffiti artists who scrawl their names across the urban landscape and could be placed in a genre I like to call "liquid drawing." However, unlike those sprayed-painted arrangements, Schatz's trails of squiggled lines gather into orgiastic panoramas rather than exaggerated tags. And, while these two styles of painting share similarities, Schatz's images are not intended to disrupt one's line of sight. Rather, the interactions between his free-flowing lines and the faintly visible ones of the music paper underneath suggests an orderly conversation between opposing dynamics that ultimately resolve into a triumph of flexibility and movement over rigidity and rut. As one begins to feel animated by these cartooned landscapes, one also feels a desire to linger a while and take in everything these scenic wonderlands offer.
After studying history and philosophy at the University of Scranton, Schatz studied art at the Massachusetts College of Art and The Art Institute of Boston. He has exhibited widely in critically well-received one-person and group shows. His works are in the collection of the Fogg Museum of Art, Harvard University; Pfizer; Southern Methodist University, Dallas; The Art Institute of Boston; the United States Embassy, Sofia, Bulgaria; and in private North American and European collections.