Laurie Olinder - WHAT'S BLOOMING NOW
November 30, 2017
The Phatory is pleased to present an installation of recent works by Laurie Olinder starting Thursday, December 7th, with an artist reception from 6-8:00 p.m. and is scheduled to be open by appointment through Sunday, January 14th.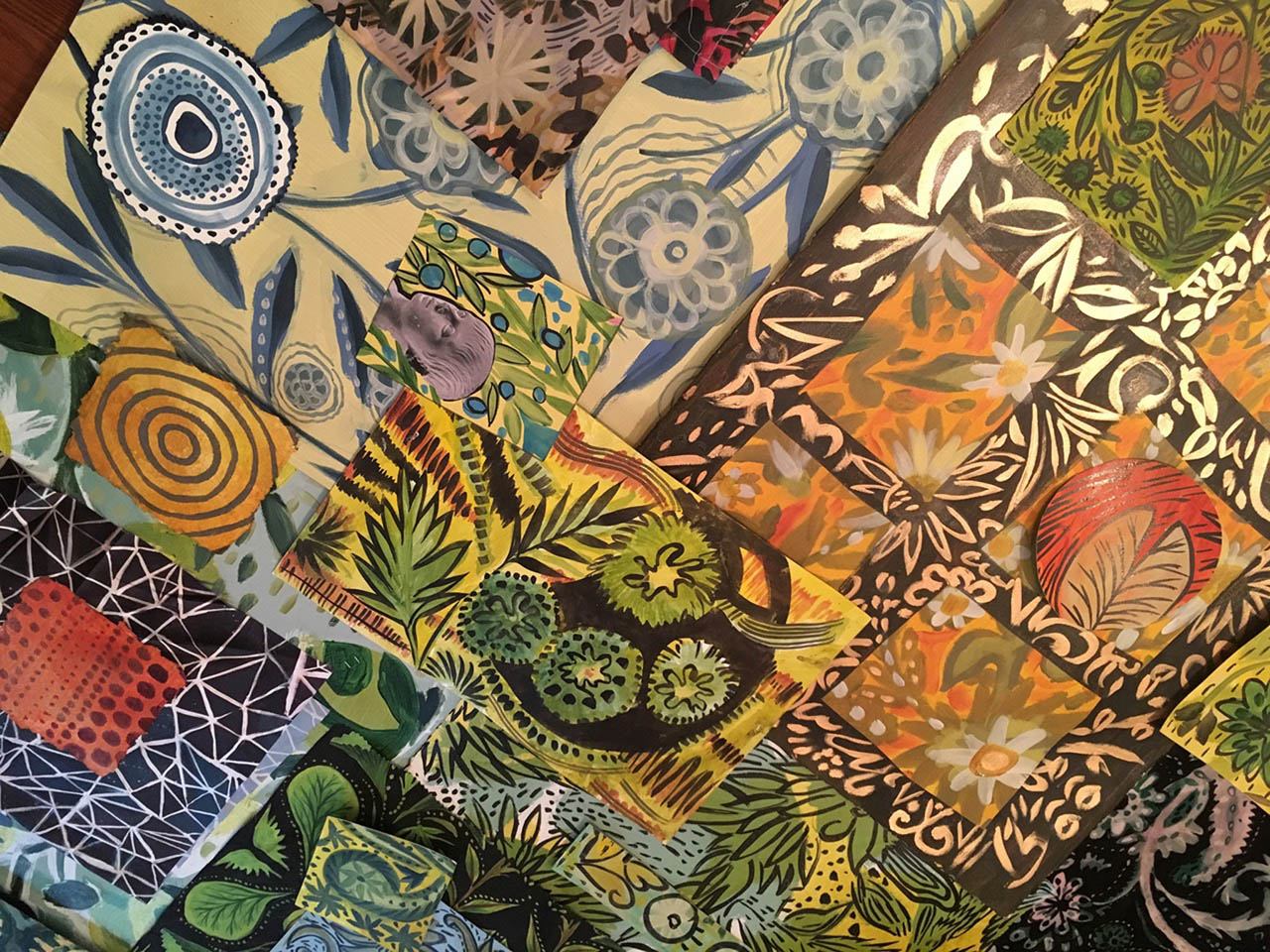 In "What's Blooming Now," artist Laurie Olinder has created a vibrant environment that immerses viewers in her unique visual world. Olinder's studio abuts a community garden, and she draws her inspiration from its plants, flowers, light and sounds. In this exhibition, Olinder introduces her latest textile design that she combines with works on paper to re-create the energy and mystery of her studio. She produces an environment of layered exuberance, and her world envelopes us in a hypnotic maze of pattern, color, and texture.
An award winning multimedia designer, painter and photographer, Olinder has presented work in a variety of venues including BAM, The American Repertory Theater, Carnegie Hall, Lincoln Center and MASS MoCA.
To make an appointment or for further information please call (212) 358-0028.