Hamra Abbas
THEN / NOW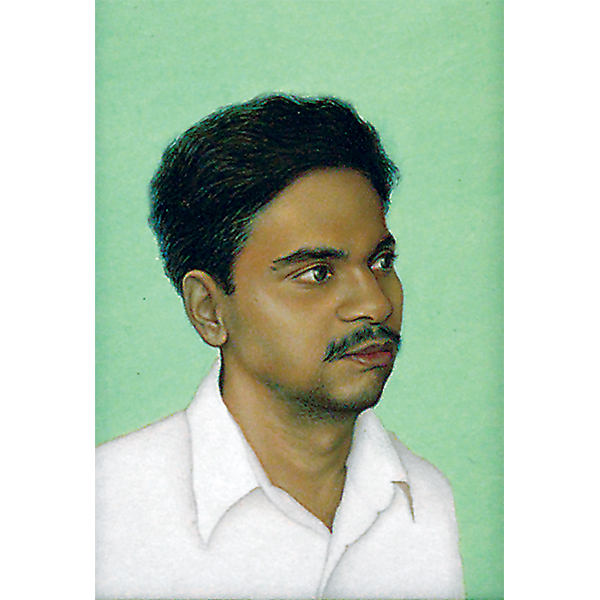 "I Can't Really Explain What It's Like Where I Live, ButSomedayI'll Take You There" The title of Hamra Abbas' work was taken from the writings the thirteenth century Persian poet Rumi expresses the dispersal of identity that has become so typical of modern life. The artist was born in Kuwait and now divides her time between Lahore and Berlin. Living this nomadic lifestyle, has informed her work not only by the complex multiple identities of her residences and but also by her roles and relationships to these environs as an Pakistani, a woman, a Muslim, an artist, an Asian, a daughter, a sister, a single person, and circumstantial outsider. Her exquisitely crafted work is an attempt to self-negotiate these complex identities through the process of creating a visual language that combines traditional based media such as painting and sculptural in multimedia settings. The show includes three different series of paintings done in the Near Eastern style of miniature painting of gouache on handmade paper, and two videos.
The questions of dispersal and dispersed identity that are at the heart of Abbas' work are central to much contemporary art. Hers is a visually exquisite rendering of these themes that reflects less on conceptual abstractions than deeply personal experiences.
Hamra Abbas studied art in Lahore and Berlin and has exhibited widely in Europe and Asia. She currently teaches at the Universität der Künste in Berlin and the National College of Arts in Lahore.