Charles McGill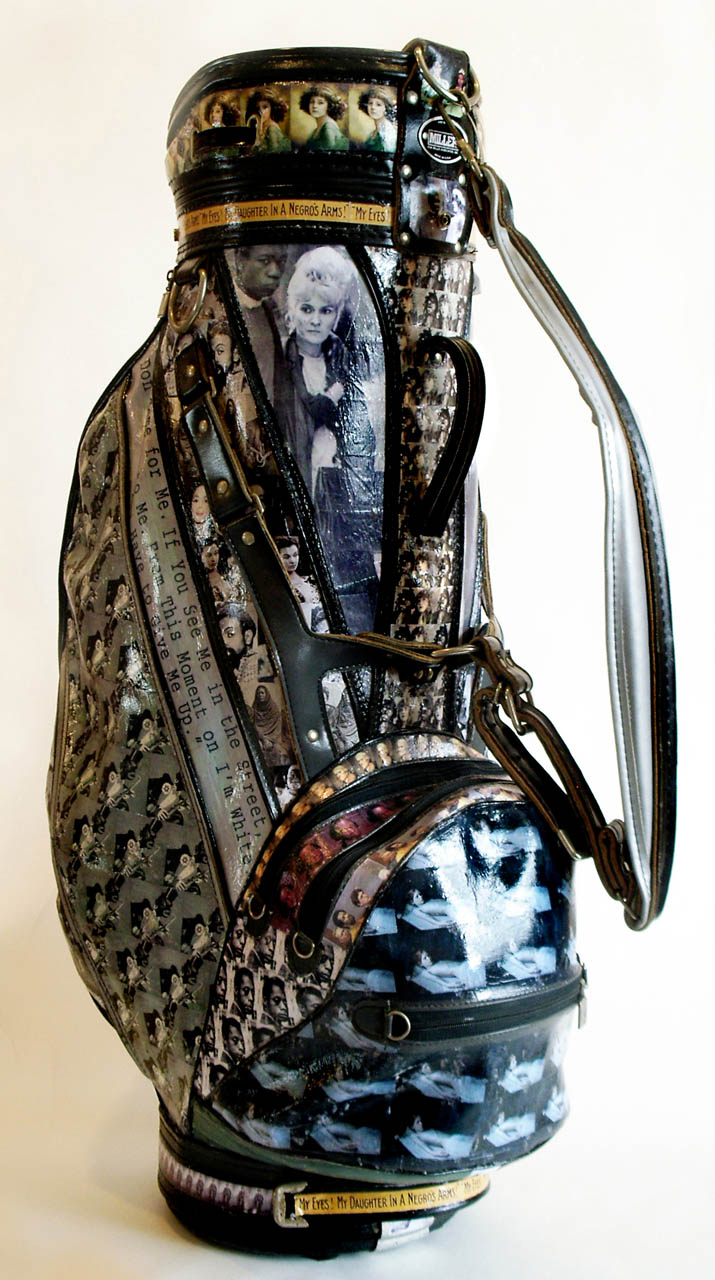 I began using the golf bag as found-object motif by exploring its relationship to the human figure, specifically the headless and limbless torso (The Saga of the Mulatto, 2010). I collaged race-sex-class-inspired imagery to the surface with meticulous care and attention to make a beautiful object that had a significant social message. Recently the focus has shifted away from the surface to the bag's intrinsic structure and hardware.
For years I resisted the urge to collage and use the zippered rain hoods that typically come with each bag. Instead, I saved them. After 7 years, I attached one to restore it to its proper position atop the bag. What occurred as a result was an undeniable figurative presence. It was sinister, menacing and curious.
In several pieces the hoods take on narrative dimensions as they assume the appearance of an executioner or Klansmen that offered me an opportunity to discuss America's so called post-racial realties. At the same time the work also sustained a foothold in artistic discourse by recalling Phillip Guston's mischievous signature Klan paintings. Aspects of Claus Oldenberg's soft sculpture constructions and John Chamberlain's auto reconstructions also came to mind.
The golf bag is an inherently political object. I have found a platform from which to examine its emblematic power by personifying the human character and, by extension, create compelling frameworks of theatrical narratives.
Charles McGill
[Zing Magazine Review, April 2012] [Brooklyn Rail, May 2012][Artnet, April 2012]